This is Jovan, a child of 12 years old who has been through to severe torture by negligence from his father and stepmother who deliberately subjected him to days without food in addition to severe beating, isolation from other children, no basic needs including beddings, and no medical care. Due to his poor health, Jovan is left with only about 2.80 ml of blood in his body and at 12 years, weighs only 13 kilograms instead of the expected average of 25 to 35 kilos for healthy children his age.
This innocent child has experienced more cruelty in the past 2 two years than most adults their entire lives. We received information about Jovan from concerned community members and reached out to him. What we found was appalling, heartbreaking and extremely inhuman. Below are some of those heartbreaking pictures: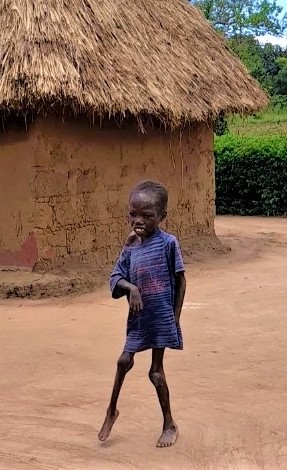 We have already prepared the ground works/strategy to intervene for Jovan to save his life. But we could use a few more hands, such as understand what it means to be human, to join us and help this innocent child, a victim of the cruelty of debased minds.