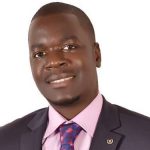 Benbella Dektar
Mr. Benbella Dektar is a health professional with experience in health and disease elimination.
He supports community- based health interventions with focus in disease elimination and prevention.
Mr. Dektar Benbella is a Public Health expert with over 10 years of experience in development and emergency programming interventions in the field of Public Health particularly water, sanitation and hygiene (WASH), nutrition, maternal and child health (MCH), reproductive health and occupational health. Mr. Dektar also has vast experience in management consulting with focus on Learning and Adaptive Management. He is adept in monitoring and evaluation of programs and has good research skills developed from working in a variety of contexts. Dektar has worked with numerous International non- governmental organizations and management consulting firms in Uganda, Kenya, South Sudan and Malawi. He has experience in grants and project management with experience in coordinating and managing projects funded by bilateral and multilateral agencies such as USAID, DfID, AfDB, SIDA, UN agencies and German Development Cooperation among others.
He currently works as a Senior Advisor for collaborating, learning and adaptive management (CLA) with the USAID funded Strategic Information Technical Support (SITES) project which aims as enhancing and promoting evidence- based programming and reporting in Uganda's health system particularly its response to the HIV/ AIDS epidemic.
Mr. Dektar holds a Master of Public Health (MPH) and Bachelor of Environmental Health Sciences (BEHS) of Makerere University. He also holds a Masters in Management Studies (MMS), Post Graduate Diploma in Monitoring & Evaluation (DME), and Post Graduate Diploma in Project Planning and Management (DPPM) of the Uganda Management Institute.